Sorry this is late, I wasn't even going to post this until I saw my good friend, fellow blogger did. I was so discouraged as I was going through the link ups from last week, I was done. All we asked was for family friendly posts of real food with no GMO ingredients. Unfortunately it appears we still have a lot of work to do as it seems people still don't know what GMOs are or real food.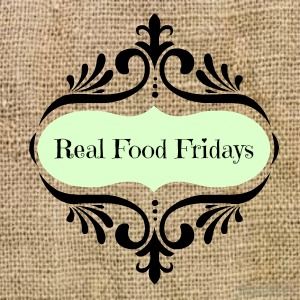 We will continue to create Real Food Friday posts, and we started a group on Facebook for
Real Food Bloggers.
Feel free to join the group, but note that if you do not post real food posts, your request to join will be denied. For those who host, and co-host this link up it was our desire to educate others about real food, and GMOs. I know there are others out there who share our passion, we ask you to join us each Friday by posting a Real Food recipe, and sharing it on the Facebook group.
For those of you who followed our few little rules, thank you.
Your hosts are Mary from
Back to the Basics
, and
Mary's Kitchen
along with Joyce from
It's Your Life
.
Your co-hosts are
I was not going to post any features, but feel that is not fair to those who did post real food recipes. So, I took some time to finish browsing the rest of the blogs.
I liked the idea of
Holiday Baking Preparations
from A Life In Balance.
What would Thanksgiving be without
A Real Food Thanksgiving
from Learning and Yearning.
If you have been featured on any of the blogs hosting/co-hosting this link up your post will be pinned to the
Real Food Fridays board on Pintrest.
Important:
We have decided Real Food Fridays will continue!!!!!!