Welcome to the second Tuesday's With a Twist Link Up! There were a lot of great blogs to read last week, and I look forward to reading more blogs. Be sure to let others know, I love learning new things, getting new recipe, learning about natural remedies, and how to do it your self. I am also honored to once again co-host this link up along with Mary from
Back to
Basics.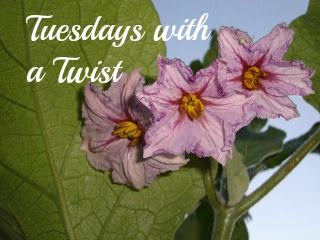 Currently Mary is working on a I've been featured button, please be patient, and if your blog is featured please remember to come back and pick it up.
The post that received the most clicks last weeks comes from Nancy at
On The Homefront,
Seeds I've Started.
Thank you Nancy for sharing.
This link up starts every Tuesday at 6:00 am est, and ends on Saturday of the same week at 11:59pm.
Now for the rules, oh that's right at this point the only rule is it has to be family friendly. Now that all that is out of the way onto the party!!!!