Recently I joined some other bloggers for the 7 Day Real Food Challenge. I found this web site that suggested taking the Real Food Fridays challenge and thought it would be great to turn it into a weekly link up.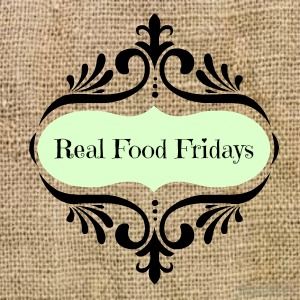 I am very active in educating others about GMOs, and one thing I'm asked when I tell them is "So what do you eat?" I thought doing the Real Food Fridays would help those who don't know where to turn. My goal is to take every day recipes everyone loves and use real ingredients to make them.
It is also an opportunity for others to share their real food recipes. As long as it is organic and not GMO junk you can share it at this link up. I know we all have a different idea of what real food is, and that is okay as long as we understand that part of real food is that it contains no GMOs.
The first link up will be on Friday August 16, Mary from
Back to the Basics
and
Mary's Kitchen
is my partner in helping to educate others about GMOs and how to make real food. We hope that some of the other bloggers involved in the 7 day challenge will be hosting as well. We are also both moderators for a Facebook page Mary created called
GMO Free Worldwide.
If the others join us that would be 8 different blogs that your real food posts will be seen on. I can't wait to share my real food recipes with you, and can't wait to see what you are making as well. Grab the button so you don't forget to stop by and join.