Real Food is important for me and my family, many people eating GMO junk seek a way to eat real food and don't know where to start. This link up was created to help others learn how to eat real food.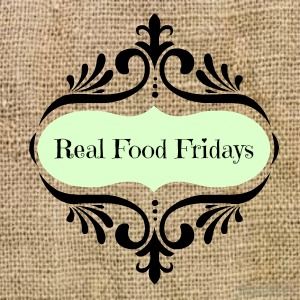 The rules are easy no processed GMO junk, those posts will be deleted. You are free to submit vegan, vegetarian, gluetin free and any other recipes or blog topics that relates to eating and making real food. You can submit a dish say made with Anne's Cheeseburger Macaroni. Because we are trying to encourage others to stop eating GMOs please include what brand you are using, many don't know what to buy. If I created a recipe that includes seasonings I will state that I used Simply Organic pepper, garlic etc.
This link up will start on Thursdays at 7:00 PM EST and end on Mondays at 12:00 PM EST.
I'm excited about this link up for two reasons I love new recipes and I love helping others. So, come on don't be shy shows us what's cooking!
Your hosts are Mary from
Mary's Kitchen
and
Back to the Basics,
Courtney from
The Crunchy Delinquent,
Lydia from
Lydia's Flexitarian Kitchen
, and me Joyce from the site title above.
Please display the button somewhere on your site so others might contribute as well. Show some love and visit a couple of other blogs, let them know you followed them from the Real Food Friday Link Up.
Noooowwww let's get cooking.