D
O
NOT

LINK UP UNTIL YOU HAVE READ THE RULES.
If your ingredients do not have the following labels on it, or the ingredients are not listed as organic, filtered water, or cane sugar, you are using genetically mutant ingredients, sorry to burst your bubble.
However, if you list your ingredients as just sugar, pepper, flour that is exceptable. Images that include non-organic brands will be deleted. That means if you have a picture of what you used, and I see Kraft, McCormick, etc the post will be deleted.
The purpose of this link up is to help others change from genetically mutant foods to real foods. If you are not eating organic, you are consuming GMOs that are void of vitamins and minerals.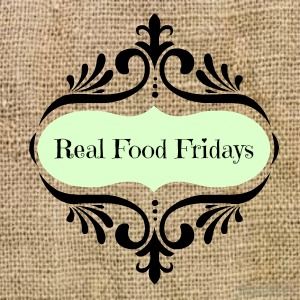 Your hosts are Mary from
Back to the Basics
, and
Mary's Kitchen
along with Joyce from
It's Your Life
.
Your co-hosts are
I love that we are growing, and thanks to those who post every week. As a special treat Mary from Mary's Heirloom seeds has offered to do a giveaway of some of her GMO free seeds yeah!!
Mary has signed the Safe Seed pledge.
Mary's Seeds are open-pollinated, non-gmo and non-hybrid, non-patented, untreated, heirloom garden seeds.
Seed Orders placed Monday-Thursday are shipped within 24 hours, except for holidays.
Mary's Heirloom Seeds is owned and operated by Mary(me) and her husband Doc. "
Our goal is to educate people about growing their own food and the benefits of growing Heirloom seeds.

We started Mary's Heirloom Seeds to offer friends, family and communities a trusted source for non-GMO seeds."
This giveaway includes:
A great family or market garden pack. A variety of heavy producing seeds. Includes One packet of each: Pink Oxheart Tomat
o,
Cal Wonder Bell Pepper, Golden Crookneck Squash, Crenshaw Melon, Calabrese Broccoli, German Giant Radish, Anaheim Pepper, Detroit Dark Red Beet, Marketmore Cucumber, New Jersey Wakefield Cabbage, Little Gem Lettuce.
Wildflowers
include: Bachelor Button, Butterfly Garden, Lupine Arroyo Blue, Marigold, Nasturtium, Lemon Queen Sunflower
That's $43 worth of seeds! We can't put a price on Food security...
I decided to feature a post from various categories, drink, food, informative, organic gardening, and a dessert. Notice I saved the tastiest for last.
For my food selection I chose
Savory Zucchini Quinoa Flakes
from Strength & Sunshine, who also just got into the college she wanted, and received a scholarship, you go girl.
My mouth waters just looking at the image of these
Lemon Greek Yogurt Mini Cheesecakes
from Sumptuous Spoonfuls.