Wow!!!! We are growing, love it, please share this link up wherever you can, so others can learn about real food, and get some great recipes. I know I have been busy pinning, loving the homemade seasonings coming in. When we switched our seasonings to organic I noticed that some of the blends where not available, but because of the bloggers sharing here, I now have recipes to make my own, thanks for sharing.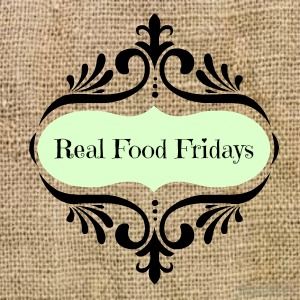 Your hosts are Mary from
Back to the Basics
, and
Mary's Kitchen
along with Joyce from
It's Your Life
.
Your co-hosts are
Oh my there were some many awesome posts this week it was hard to pick features, but below are the ones I finally choose.
Another item I have had a hard time finding, organic,is pudding and pie filling, but Dreams Of a Farm came to my rescue with
Home Canned Apple Pie Filling.
How do you make pumpkin pie without
Pumpkin Pie Spice Mix
? Could not find this, but thanks Queen of The Double Wide for sharing your recipe.
I also loved
Chinese Style Barbecue Pork
, for two reasons, 1 this blogger is a male, don't you love it. Number 2 I have seen alot of recipes during link ups, and blog hops for never this one. Look at that does it not make your mouth water, thanks to Guai ShuShu A Shu Shu That is Guai for this post.
If you have been featured your post will pinned onto the
Real Food Fridays
board on Pintrest. Featured posts from the hosts and co-host will also be pinned there.
Okay the rules no processed GMO junk here, we are looking for new recipes to make, and any other posts regarding real food. This could be about adventures from GMO junk to real food or food allergies, family friendly blogs only please.
Show some love and visit other bloggers, if you leave a comment be sure to let them know you followed them the Real Food Fridays Link Up.