I love having two other co-hosts it makes things more interesting. Your blogs get twice as much exposure, twice the chance of being featured.
My feature this week comes from a young woman who talks about
Why Being Married Was Best (for Us
) by This Heart's Desire. I love that she didn't let others influence her decision, and how marriage has put a damper on all the negativity she heard from others about getting married young.
Be sure to check all the blogs to see if you were featured, if so grab the featured button.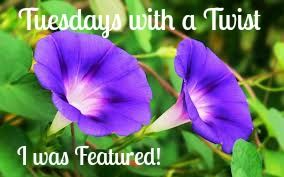 Our host is Mary from
Back to Basics
and
Mary's Kitchen.
Co-hosts are Marci from
Stone Cottage Adventures
Angie from
God's Growing Garden
and then there's me Joyce from It's Your Life
We had a great party with 92 posts, let's see if we can 100 this week. Remember family friendly blogs only, new posts, old post, and everything in between posts. Display our button some where on your blog so others can find us and join as well. Let other bloggers know you found them here and visited by leaving a brief comment.
Link up closes at Friday 11:59 PM EST.
Okay bloggers start your typing.