D
O
NOT

LINK UP UNTIL YOU HAVE READ THE RULES.
Rule #1
If your ingredients do not have the following labels on it, or the ingredients are not listed as organic, filtered water, or cane sugar, you are using genetically mutant ingredients, sorry to burst your bubble.
Rule #2
However, if you list your ingredients as just sugar, pepper, flour that is exceptable. Images that include non-organic brands will be deleted. That means if you have a picture of what you used, and I see Kraft, McCormick, etc the post will be deleted.
Rule #3
Bloggers only.
Notice
By submitting your email address you give your permission to receive emails informing you the link up is live.
The purpose of this link up is to help others change from genetically mutant foods to real foods. If you are not eating organic, you are consuming GMOs that are void of vitamins and minerals.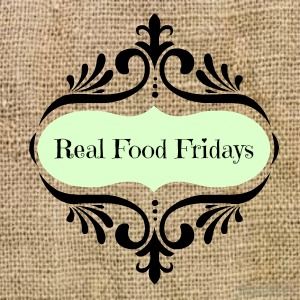 Your hosts are Mary from
Back to the Basics
, and
Mary's Kitchen
along with Joyce from
It's Your Life
.
Your co-hosts are
I love that we are growing, and thanks to those who post every week. There continues to be amazing posts which is making it real hard to pick two or three.
There are alot of people using stevia as a sweetener, I don't like the taste, and after reading
Why I Stopped Using Stevia
from Gluten Free A to Z, I'm happy I don't.
My mouth watered as I saw the image and the ingredients for
Healthier Dairy Free Scalloped Potatoes
from Tessa the Domestic Diva.
I love this
DIY Gluten-Free Vegan Magic Shell
recipe from Gluten-Free Vegan Love.
Thanks to all the awesome real food bloggers who link up each week. Let's support each other by checking out at least one other blog posts, and let them know you found them at the Real Food link up.
Check out the new Facebook group for
Real Food Bloggers,
join us and share your posts. If you have been featured on any of the blogs hosting/co-hosting this link up your post will be shared on the Facebook group, shared on g+, and pinned to the
Real Food Fridays board on Pintrest.
Feel free to link up your real food posts, bloggers only please, family friendly posts pertaining to anything related to real food, or health related link ups/blog hops.
Party runs Thursday night through Sunday at midnight.
Please grab the button, and put it somewhere on your blog so others can find us.