Thanks to all those who shared, and come back to share. I have pinned alot of great recipes to try.
Okay this week is a little different, due to Halloween and many of you being busy we are extending this link up until November 4, 2013. Anddddd it's all about Fall recipes, this can include any recipe you make in the fall even Thanksgiving dishes. Would love to see your favorite recipes for Thanksgiving.
Remember the only rules are family friendly, and no GMO junk. While you might be baking/cooking from scratch your ingredients could still be genetically modified. We started this link up to help others transition from GMO junk to real food (organic) along with sharing our homemade real food recipes.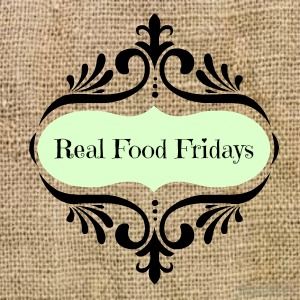 Please grab the button and place it somewhere on your site, so others might find us also. While the link up is small at this time it is one of the most popular posts on my blog.
Show some love and check out the other blogs, there are some great and unique recipes being posted here, and let them know you followed them from Real Food Fridays. I don't know about you, but I love knowing how others found me.
Your hosts are Mary from
Back to the Basics
, and
Mary's Kitchen
along with Joyce from
It's Your Life
.
Your co-hosts are
My features for these week where are tough choice they were all so good. Features from this link up will be pinned to the
Real Food Fridays Weekly Link Up
board, this includes the other host as well as the co-hosts features. Now on to my features from the last link up.
I loved Future Expat's post
Homemade Pantry Recipe - Vegetable Stock,
she has some great ideas. If you have not seen this post I highly recommend it.
It is hard to just pick two, but I would be here all day if I posted all of my favs. So I made the decision to choose the most unique, and that comes from Substance of Living and
African Spinach Coconut Soup.
Okay now it's time to link up remember this link up will run October 24, 2013 at 7:00 pm EST until 12:00 pm EST on November 4, 2013.