Welcome back to another Tuesdays With a Twist Link Up, and if you are new here welcome.
Family friendly posts only, as many as you want from Tuesday morning through Saturday at midnight. Please do not post a post you previously posted here, everyone enjoys reading something new. Go back in your blogs and bring out the older posts, it would be fun to read everyone's first blog post.
Your host is Mary from
Back to the Basics
and
Mary's Kitchen.
Co-hosts include Marci from
Stone Cottage Adventures
, Mindie from
The (mis) Adventures of a "Born Again" Farm Girl
, and me from It's Your Life.
I love all the posts we get, but I only have time to chose one or two as the weeks feature, or I'd be on the computer all day. Soooo, here is my feature pick for this week.
Our society depends way to much on others to take care us, we need to be able to take care of ourselves. It is for this reason that I appreciate my feature pick this week.
Living Without The Grocery Store
from Dreams of a Farm
If you have been featured don't forget to grab the button.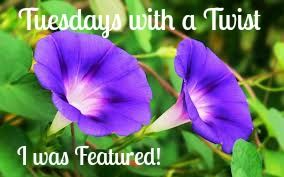 Now on to the link uppppp....