Real Food Fridays, can be found below the giveaway details. Check out this awesome giveaway of essential oils from dōTERRA.
My name is Janine Thompson, dōTERRA wellness advocate and blogger at
My Lamp is Full.
I am excited to offer an amazing treasure, a gift from the earth. One of the most popular oils in our house is
dōTERRA Deep Blue
! It was
all my husband requested for Christmas.
It is a treasure for
sore muscles,
sprains and bruises, and joint pain. To help you ease your pain, both in your muscles and in your budget, I am offering a free Deep Blue rub and 5 ml Deep Blue oil, a value of $81.67. For my worst pain, I like to put a drop of the oil, followed by a dab of the cream. Ahh, beautiful deep relief.
dōTERRA is committed to bringing you the highest quality essential oils. It is the largest essential oils company in the world and for good reason. The quality surpasses all others. All oils are sourced indigenously where local farmers lovingly grow the very best plants and distill with care. Each individual batch undergoes extensive testing and if it doesn't come back free from pesticides, synthetics and impurities, it does not get bottled!
You don't have to wait to get a great deal on these therapeutic grade essential oils,
sign up today for a wholesale account
(click join on the top right corner) to get 25% off retail and earn free product. Or become a wellness advocate yourself and share with others to
get dōTERRA for free
.
Good luck! Can't wait to share this Deep Blue with one of you!!
RAFFLECOPTER CODE:
a Rafflecopter giveaway
D
O
NOT

LINK UP UNTIL YOU HAVE READ THE RULES.
Rule #1
If your ingredients do not have the following labels on it, or the ingredients are not listed as organic, filtered water, or cane sugar, you are using genetically mutant ingredients, sorry to burst your bubble.
Rule #2
However, if you list your ingredients as just sugar, pepper, flour that is exceptable. Images that include non-organic brands will be deleted. That means if you have a picture of what you used, and I see Kraft, McCormick, etc the post will be deleted.
Rule #3
Bloggers only.
Notice
By submitting your email address you give your permission to receive emails informing you the link up is live.
The purpose of this link up is to help others change from genetically mutant foods to real foods. If you are not eating organic, you are consuming GMOs that are void of vitamins and minerals.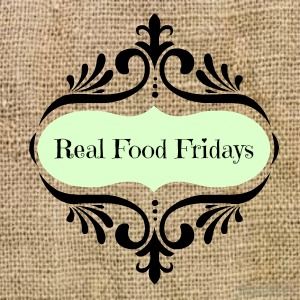 Your hosts are Mary from
Back to the Basics
, and
Mary's Kitchen
along with Joyce from
It's Your Life
.
Your co-hosts are
I love that we are growing, and thanks to those who post every week.
The post
How We Eat Out Less
& Printable from Simple Life Mom is right on to how eating organic changes how our bodies handle GMO junk.
So going to try this recipe from Gluten Free Travels,
Paleo Cherry Clafouti
Loving all the great recipe that are shared here, many are so unique, and healthy.
Check out the new Facebook group for
Real Food Bloggers,
join us and share your posts. If you have been featured on any of the blogs hosting/co-hosting this link up your post will be shared on the Facebook group and pinned to the
Real Food Fridays board on Pintrest.
Feel free to link up your real food posts, bloggers only please, family friendly posts pertaining to anything related to real food, or health related link ups/blog hops.
Party runs Thursday night through Sunday at midnight.
Please grab the button, and put it somewhere on your blog so others can find us.
If you would like to be a co-host, for a week, a month, or whatever, email me at edjumpoff@yahoo.com.